We were founded in 2006 by Thomas Means, and set up our shop in Thousand Oaks, California. Tom structured his business model on building quality relationships with our clients. This concept has enabled us to provide the best solutions for both individuals and our business clients.
We provide access and education to multiple cost-effective individualized plans for our clients and their families. Contact us today and we can discuss which options best suit your needs. At PCH Benefits we truly believe our Team is the foundation for our success.
Our core values are at the heart of who we are as a company, and we live by them every day.
Really Caring About People:
Always act with integrity,
especially when it's hard
Be an active part of your community
Be enthusiastic and have fun
Provide exceptional customer service
Be a great teammate at work, and in life
Really Knowing Insurance:
Know your core competencies, and be a master at them
Always be seeking a better solution
Educate and advise, never sell
Think strategically
Always be learning and growing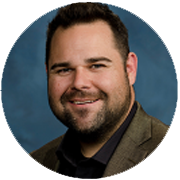 THOMAS MEANS, MBA
License #0E39933
H.I.P. Certified
Health and Life Insurance Specialist



Tom is a 15 year veteran of the Health and Life insurance industries, spending his entire professional career focused on strategies and solutions for employee benefits and executive benefits. He is an expert on the Affordable Care Act (Obama Care), and its potential impacts on individuals and businesses.
As your agent/broker, Tom's role is to guide you to the right strategies and plan designs for you and/or your business. Tom is always searching for compliant health insurance solutions to best serve you, your employees, your business and your budget.



✉ tmeans@pchbenefits.com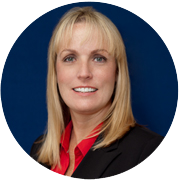 JACLYN COPELAND
License #0K83296
H.I.P. Certified, BAM Certified
Client Service Manager /Operations Director



Jaclyn has nearly 20 years of experience managing both business and employee programs. This experience makes her a perfect resource for you or your employees that may have insurance questions, concerns or requests.
As your client service manager, Jaclyn is here to assist you and your business on a day-to-day basis. Jaclyn's role is to oversee your enrollment/renewal process, and she is available to help resolve any unfortunate billing issues and/or claims concerns.



✉ jcopeland@pchbenefits.com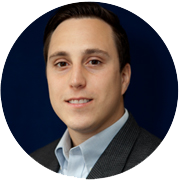 COLIN SCALLY
License #OK83327
H.I.P. Certified, BAM Certified
Analyst



Colin is a former USA, National Team athlete, and now brings that level of drive and dedication to the PCH Benefits team. At PCH Benefits, Colin works closely with both health and life insurance underwriters to expedite the complex RFP, underwriting, and enrollment processes.
As our lead Analyst, he is focused on reviewing, analyzing, and interpreting various insurance product offerings and generating the perfect solutions for you and your business.



✉ cscally@pchbenefits.com
NATALIE MARTINEZ
License #0L02591
H.I.P. Certified, BAM Certified
Client Service Associate



Natalie Martinez has worked in client service for the past 5 years and is ready to go above and beyond when any situation arises, whether they arise in English or in Spanish. A true embodiment of our motto, "we really care about people". Natalie is a graduate from UC Irvine, and holds her Health and Life Insurance License, as well as her HIP Designation.



✉ nmartinez@pchbenefits.com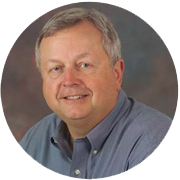 RON MEANS
Strategic Advisor


Ron has an in-depth knowledge of business operations, growth strategies, domestic and international distribution and has a strong sense for understanding complex market opportunities. A well-respected business veteran, he is known for his leadership and management expertise, and works closely with over 40 of Southern California's top business leaders.
Ron has a special interest in PCH Benefits, and has been instrumental in guiding the company since its inception in 2006.



✉ rmeans@pchbenefits.com
NICOLE PENNINGTON
License #0G57489
Medicare and Individual Health
Insurance Plan Specialist



Nicole focuses on finding individuals and families low cost, affordable insurance coverage. Whether you are an individual in transition, self-employed, or recently retired, Nicole's unique ability to listen to your needs and find the product that is best for you has garnered her respect from clients and peers alike. To sum up Nicole…. she cares about her clients' well being.



✉ npennington@pchbenefits.com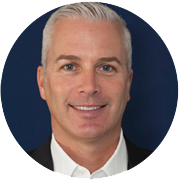 JEFF HOOVER
License #0D33886
H.I.P. Certified
Health and Life Insurance Specialist



Jeff Hoover exclusively serves the life, disability, and health insurance needs of individuals, businesses, and business owners. On a daily basis, he guides clients through the complicated application and underwriting processes that are required to secure appropriate insurance policies. In addition to providing specialized expertise to his clients, Jeff is equally noted for his upbeat demeanor and compassionate nature.
Protecting people has always been close to Jeff's heart, and he has held his California Health and Life Insurance License for nearly 20 years. Prior to insuring people's health and life, Jeff assured people's health and life: Serving as a Fire-Fighter and First-Responder in Culver City, after graduating #1 in his Fire Academy Class.



✉ jhoover@pchbenefits.com
BIANCA SUFFOLK
License #0L86061
H.I.P. Certified
Administrative Specialist



Bianca has over 20 years of experience as a small business owner, and brings that same level of dependability to her work at PCH Benefits. Bianca's strength with numbers, finance and organizational skills are readily apparent with the analysis and solutions she provides to her teammates in the office and to the clients she serves. She is determined to bring creative solutions to any issue that arises and will make sure that her clients feel that they are well taken care of. In her personal life she continues to demonstrate incredible focus and dedication by competing in a variety of athletic events, specifically long distance Triathlons.



✉ bsuffolk@pchbenefits.com